Vampires, Crime and Angels...Eclectic Me
IT IS HERE!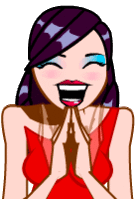 –
The Hollow Living – Book 3 in The Age of Waking Death series – is now out to buy!
–
–
Blurb:
"He's dead. I killed him. I killed that godsdamned bastard."
The holy war that has threatened to tear Dragoloth apart is coming to an end. With so much at stake, both sides will do whatever it takes to win. New families united by secret agendas appear while old families, torn apart by dissolution, crumble.
Encarz and Pharun will clash swords, but who will emerge the victor? Meridith will fight for the soul of the one he once loved, but will he make it in time? Felix will find happiness at last, but will he be able to keep it? Varijin will seek revenge – but will he live long enough to administer justice?
In spite of all these questions, there is one shared…
View original post 236 more words